Gwyneth Paltrow and Shaklee Share Common Values
How can a cookbook written by an Academy Award winning actress help people in Japan to recover from one of the worst natural disasters in history? Here's how.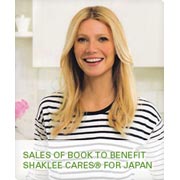 Recently, Gwyneth Paltrow learned about the Shaklee Family and our values, and about Shaklee Cares® and its mission of providing aid following a natural disaster like the one in Japan. She was impressed with the way that the Shaklee Family organizes around helping others, and she wanted to participate.
The inspiration for Ms. Paltrow's new book, My Father's Daughter: Delicious, Easy Recipes Celebrating Family & Togetherness was the time she spent with her father preparing food for the family – time that taught her the importance of putting people and relationships first. So taking some of the proceeds from her book to help people rebuild their lives – while at the same time honoring her father – felt like the right thing to do.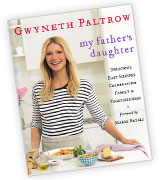 Shaklee Cares is pleased to announce that part of the proceeds from purchases of Gwyneth Paltrow's book through a special Shaklee Cares affiliate page on Amazon.com will benefit the Shaklee Cares for Japan Earthquake Relief effort.
To help make a difference, and to get some ideas for how to make great food that will bring together the people you care about, please visit our Amazon.com affiliate page here.
Make a Difference
To help make a difference with Shaklee Cares relief efforts in Japan, and to get some ideas for how to make great food that will bring together the people you care about, please visit our Amazon.com affiliate page here.





To visit more products shaklee has to off view their site HERE