Hi! I'm Jamielyn from I heart nap time!
Here is one of our all time favorite and EASY recipes to make! Everyone I make this for always asks for the recipe. And if my husband can make this...YOU can too!
Ingredients:
1TB olive oil

1/2 onion

1/2-1 green pepper

(you could throw in 1/2 a red or yellow pepper too)

*Chop the onion and green pepper pretty small and saute in olive oil over medium heat for about 3 minutes.

1 lb hamburger

*Throw in the hamburger and cook till browned.

*Add in 1/2 to full packet of taco seasoning

(add more to taste)

*Add the following and simmer for at least 20 min or in the crock pot for a couple hours.

1 can black beans

(drained and rinsed for all the beans)

1 can kidney

(You can also add 1 can pinto or white, if you need it to serve more...or really like beans)

1 can corn

(I usually drain about half the water...you could do more or less depending on the consistency you like)

1 can Rotel tomatoes

(I highly recommend using Rotel, but if you're out throw in a can of green chilies)

1 can diced tomatoes

1/4 cup of salsa

I can of 14 oz can of tomato sauce...or a 1/2 cup of water :)

Top with cheese and sour cream and Enjoy with Chips!
Me and my husband eat the WHOLE bag in one sitting when I make this...just saying...
it's that good!
Come over and visit me at I heart nap time!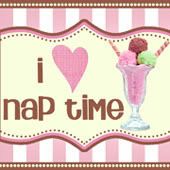 -Jamielyn